The Start of the Journey
Darth Tater, or TATERPRO as you know him these days, started off his historical journey many years ago. He was getting bored of playing singleplayer games all the time so he decided to try out his first online multiplayer game. He found himself on the ancient land of MPUK, and had no idea what this mod Lugormod was all about. He got help from 2 very wise regulars Kiro and Marko and soon learned the ways of Lugormod. The only thing was he started his journey as a Jedi and Sith. After a few really good years Darth Tater vanished from the land of lugormod and was lost for a year.
UK Lugormod
Darth Tater resurfaced from his mysterious disappearance only to find his home planet of MPUK gone! He quickly searched for a new planet and found the home of UK Lugormod. He didn't enjoy the server as much because he was hated by most, so he decided to join the clan UK. Led by Stylus, who will later be seen as an enemy by Darth Tater, he started to become better as a saber user and was one of the best in the clan. After a few months he would start getting into heated debates with one of the co-leaders Dark Jedi, who was a brother of the leader Stylus, Stylus would always take the side of his brother and Darth Tater was starting to become angry with this clan. The day the Mandalorian-UK war started Mandalorians were raiding his home server led by Mandalorian leader L0932, or Lopez as his teammates called him. After hours of intense fighting the Mandalorians had decimated their enemies and Lopez admired Darth Taters persistence and asked him to come with him to his home land of Tidal Lugormod. Darth Tater complied with this request as he was not happy with UK for deserting him and their constant threats to him. Once Darth Tater traveled to this distant and foreign land of Tidal Lugormod Lopez asked Darth Tater to consider leaving his current clan and joining the Mandalorians, because he saw the potential in this rivals skill. It didn't take much convincing as Darth Tater didn't enjoy the abuse from his old clan and he joined the Mandalorians
A new chapter
Darth Tater, or Tater as he started to become known as, started his journey as a Mandalorian now. The only problem was he was used to Jedi and the Mandalorians were a mercenary clan. Tater started from scratch and was starting to hone his skills when the faction the Rodian Raiders formed. The Rodian Raiders hated the Mandalorians and a very heated war began between the two. In this intense war a rivalry started between one of the members, DOGGEH, and Tater. These rivalries formed some of the most intense fights Tater had ever seen and he really came into his own as a fighting because of those fights. By the end of the Rodian Raider wars Tater would emerge as one of the best fighters in the mandos maybe even the best, the debates continue to this day. Tater started to befriend the Rodian Raiders and even joined their faction because he had become such a strong fighter. Tater still felt like he needed a challenge to learn even more so he decided to start his own squad within the Mandalorians, The Blue Dragons. With his friends helping him co-lead this squad, Fett and Kirby, Tater started to become a tactical mastermind in the battlefield. The squad wars started to heat up and while there were always a good number of squads only 2 stood the test of time, Delta and the Blue Dragons. Many historians to this day will debate as to which squad was the best, but Tater had no doubt in his mind that the Blue Dragons were always the superior squad. After many good years, laughs, and good times the planet Tidal Lugormod was starting to destroy itself. The Mandalorians started their search for a new home world.
IF Lugormod
The Mandalorians found themselves on the familiar land of one of their former enemies IF. Led by Tyranus the IF clan and Mandalorians started a strong alliance with each other and while IF brought the planet the Mandalorians always brought a populated land. The Mandalorians had a good time on this server had many battles and our brotherhood got even stronger than it was in the past. After a few years though unrest started between IF and the Mandalorians. Tater was always a renegade, he did things his own way. After a big argument between Tater and Tyranus Tater was banished from the planet IF. With Taters banishment though the populus of IF was hurt greatly, and the planet was so unpopulated that it eventually couldnt support its own life and the planet IF was lost.
Tidal Lugormod a Rebirth
After the planet IF was lost Tidal Lugormod was back! The Mandalorians couldn't believe it and immediately went back to their old home. While it had changed it felt good to be back home where Tater began his journey as a Mandalorian. Tater continued to hone his skills as a leader and fighter until he worked his way up to the highest rank he could achieve GenM, or General of the Mandalorian Forces. He enjoyed his years until one day Tater was gone and lost.
Tater finds his way back
Tater was lost for years until he found his way back to his brothers only it was on another foreign land, which shall remain nameless. He was very confused with his brotherhood, as many of his old friends were gone and there were many new brothers in his clan. He got to know his brothers and started to hone his skills once more and got back to his status as one of the best fighters in the clan. Only it didn't take long for the clan to get lost in space again.
The dark ages
As his brothers began to look for a new planet they realized in their galaxy of JKA there weren't many viable options for planets so they looked for another galaxy. A lot of the leaders liked this new galaxy of Planet Side 2, but Tater did not like this galaxy and insisted they stay in their own. None of the leaders wanted to listen to Tater so he became furious and decided to quit his brotherhood since he didn't feel needed anymore and Tater got lost in the galaxy of TF2 not to be seen for a long time.
Tater the Mandalorian Once Again
After a year or so, the timeline is lost. Tater decides to start talking to his brothers where they beg of him to rejoin. He accepts and rejoins his brothers as they move back to his home galaxy of JKA. They haven't found a stable planet, but they do jump around from time to time. They may not see each other as much, but Tater enjoys his days as a Mandalorian and fights along side his brothers every once in a while. While there are some old faces and some new Tater remains the same. One thing Tater knows is that its good to be a Mandalorian and maybe someday you may see him fighting along side you chanting out his favorite chant, STRENGTH AND HONOR, as he takes down his enemies with immaculate aim and a great pride in his Mandalorian status.

TATERPRO

An Hero





Posts

: 805


Credits

: 1153


Reputation

: 18


Join date

: 2012-08-01


Age

: 27


Location

: PLUTO



Great story explains alot of where and how you came to be

_________________

§oul

0 - War Chief





Posts

: 914


Credits

: 1483


Reputation

: 16


Join date

: 2013-01-13


Age

: 20


Location

: Lives near an ER



mind if i take this and save it in my database of Mando history that i have on my comp?

ColoFett

17 - Mandalore (Mdr)





Posts

: 1326


Credits

: 2152


Reputation

: 22


Join date

: 2012-07-31


Location

: Canada



_________________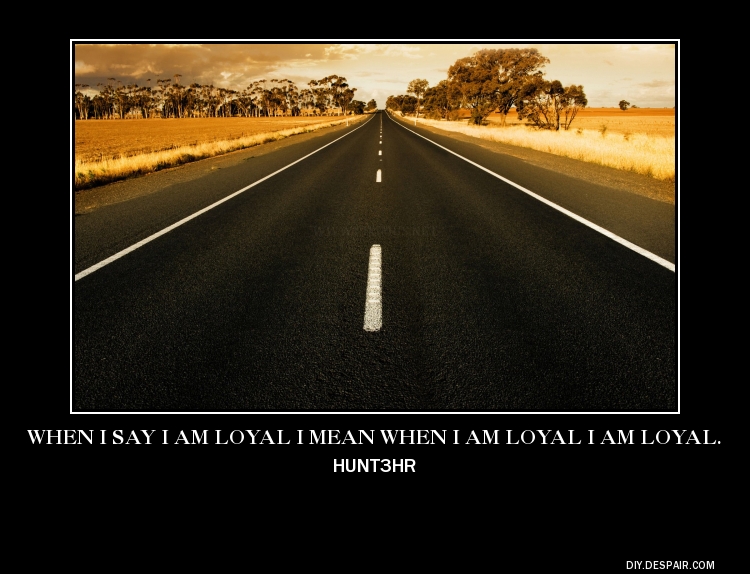 TATERPRO

An Hero





Posts

: 805


Credits

: 1153


Reputation

: 18


Join date

: 2012-08-01


Age

: 27


Location

: PLUTO



Wow this came out 21 days ago and it said I read it already, but I just read it. Great story  

_________________

OreoCrunch

13 - Lieutenant General (LtGen)





Posts

: 1170


Credits

: 1712


Reputation

: 0


Join date

: 2012-08-01


Age

: 18



TATERPRO wrote:

but Tater had no doubt in his mind that the Blue Dragons were always the superior squad
10:30   - New Mando Video
 (Also, nice story)
_________________
"
We don't have a word for hero. Being prepared to die for your family and friends, or what you hold dear, is a basic requirement for a 
Mando
, so it's not worth a separate word. It's only cowards we had to find a special name for.
"
-Baltan Carid
_________________

Jakar Solice

11 - Major (Mjr)





Posts

: 608


Credits

: 780


Reputation

: 4


Join date

: 2014-07-22


Age

: 18


Location

: Wherever Battle Calls



MPUK - You mean multiplay.uk? Wow and I thought I was one of the last "active" MPUK players

The t3_rift was beast ... Do you remember the cantina?

Kimmeh

14 - General of the Mandalorian Forces (GenM)





Posts

: 468


Credits

: 643


Reputation

: 7


Join date

: 2012-08-26



Kimmeh wrote:MPUK - You mean multiplay.uk? Wow and I thought I was one of the last "active" MPUK players

The t3_rift was beast ... Do you remember the cantina?
Yea multiplay.uk I had no idea u played there lol Skullsaw also did, idk how active he still is tho. Yea all the maps were so awesome, because they weren't super built. It was just stash wars constanly xD and yea i remember that cantina

TATERPRO

An Hero





Posts

: 805


Credits

: 1153


Reputation

: 18


Join date

: 2012-08-01


Age

: 27


Location

: PLUTO



You played at UK? Mm didnt knew Tater.
I got the same relation to Stylus
_________________
Lopez wrote:Do what you can to get your clan back. Just don't actually kill anyone in RL lol.
Ragedetection
TATERPRO wrote:

Congo wrote:

Bro wrote:Get back on topic

replying to 50 threads from two centuries ago is fine, but, god help us if we deviate from the topic

Bro




Posts

: 345


Credits

: 386


Reputation

: -14


Join date

: 2014-08-17


Location

: Broland



Yea I was Darth Tater at that time

TATERPRO

An Hero





Posts

: 805


Credits

: 1153


Reputation

: 18


Join date

: 2012-08-01


Age

: 27


Location

: PLUTO




---
Permissions in this forum:
You
cannot
reply to topics in this forum